PROBLEMS WITH PROPERTY CLAIMS? CALL LAKE IN THE HILLS' PUBLIC INSURANCE ADJUSTER
Your Lake in the Hills home is a valuable and necessary investment — but it's also one that can be compromised should a hailstorm hit it. A hailstorm can quickly bust up your home's roof and windows, leaving it exposed to other damages from water and the elements. That's why you'll need to get your home repaired should hail damage occur.
As a responsible homeowner, you surely have property insurance. And that insurance will prove to be your most economical means of getting your home back in shape after it's suffered from hail damage. Of course, to get the insurance money you need, you'll need to file an insurance claim with a dependable claims adjuster.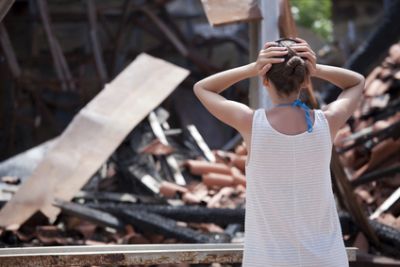 And for those of you living in the Lake in the Hills area, the insurance adjuster for you should be the experienced pros at Independent Public Adjusters. With our experience and our dedication to quality work, we can get your insurance claim filed quickly, dependably getting you the insurance payout you need to get your home repaired after suffering hail damage.
No-Nonsense Insurance Adjustments in Lake in the Hills, IL
Of course, it's easier said than done when it comes to the insurance claims process. But it's a process you have to endure one way or the other to ensure the best insurance payout for hail damage that your Lake in the Hils home might endure. And luckily, you can make that process as easy as can be by calling the experts at Independent Public Adjusters.
We make it our mission to provide the fastest and yet most accurate insurance claim service in the area. From inspection throughout the paperwork and payout process, we make everything as smooth and as easy for you as can be so you can focus on simply getting your home and life back in order after suffering serious damages.
Hail Damage Insurance Claims for Your Lake in the Hills Home
Of all of the things that can affect your home, hail damage is one of the most destructive. It can bust out your windows and leave holes in your roof, and these breakages can leave your home susceptible to many more issues such as water damage and the like. That's why it's imperative that you get hail damage repaired ASAP.
To get the fastest relief for your Lake in the Hills' home's hail damage, be sure to call the pros at Independent Public Adjusters. We have the experience, the expertise, and the promise to provide quality work to get your hail damage insurance claim filed quickly. With us, you'll get that hail damage fixed in no time flat.
Are You Looking for a Home Improvement Contractor?
After collecting the insurance money you need to have your home repaired after suffering some bad hail damage, you need to call our sister company, the remodeling pros at Canga Restoration. They'll work quickly to get your home back in its best and most solid shape after suffering from hail damage.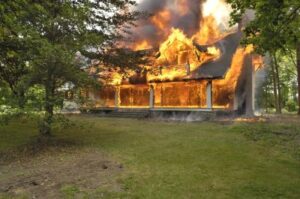 Fires are one of the most destructive issues that can occur in your home. But most unavoidable? Hardly. While you may not be able to
Read More »