ARE YOU LOOKING FOR A PUBLIC INSURANCE ADJUSTER IN CRYSTAL LAKE, IL?
You can do everything you can think of to keep your home in quality shape: get tune-ups for its many components, provide repairs when need be, that kind of thing. But all of that work won't matter one bit should Mother Nature decide to throw a curve ball at you in the form of severe weather or the like.
Such natural curveballs can leave your home decidedly damaged — unlivable, even. Should your home be in that kind of state, you'll need to get a professional insurance claims adjustment. And for the fastest and most dependable insurance claims adjustment, call the experienced pros at Independent Public Adjustments.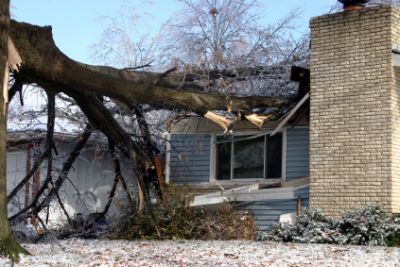 We have the experience and the dedication to quality service to provide quick and thorough insurance claims inspections to help you get the best payout for your insurance needs. With our dedication to fast, dependable work, we'll help get your life back on track in no time flat.
Dependable Insurance Claim Inspections in No Time
Should a fire rip through your home, your first and foremost concern will be to get everyone to safety and then to get that fire extinguished. But hot (pun intended) on that problem's trail is your next concern: getting your home repaired after a fire. And the first step for doing that is to get an inspection.
Naturally, you'll want this step to be as fast and as accurate as can be. And for that, you'll love the pros at Independent Public Adjusters. We make it our mission to work quickly as we estimate the cost of damages so you don't have to wait to get the money you need to get your home and life back in order. And with our expertise, we're able to provide such a quick inspection while also providing a thorough service.
Fire Damage Insurance Claims for Your Home in Crystal Lake
A fire can spark out of nowhere at any time of the day or night, and once it sparks, it can quickly tear through your home, leaving serious destruction in its wake. While a fire may not always render you in a state of homelessness, it can render your home more or less unlivable until you get your insurance provider to foot the bill to get it back in order.
To get your insurance to pay for your home remodeling needs following fire damage, don't hesitate to call Independent Public Adjusters for our fast, dependable fire damage claims service. We have the expertise and the dedication to providing quick, thorough inspections to help get you the insurance money you need to get your home back together after a fire.
Are You Looking for a Home Improvement Contractor?
After getting the inspection and money you need following a house fire, your next step will be to put that money to good use: by hiring a home remodeler. And for a dependable, affordable home remodeling expert, call our sister company Canga Restoration. They'll get your home back in shape in no time at all.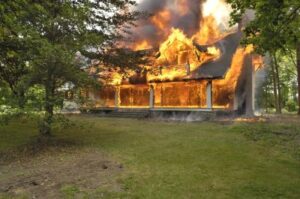 Fires are one of the most destructive issues that can occur in your home. But most unavoidable? Hardly. While you may not be able to
Read More »