PROBLEMS WITH PROPERTY CLAIMS? CALL CARY'S PUBLIC INSURANCE ADJUSTER
When disaster strikes your home in Cary, you'll need to file an insurance claim to undo any damages that might have resulted. Of course, the insurance claim process is not always an easy one, meaning you could find yourself waiting many weeks and even — heaven forbid — months to get the money you need to get your life back in order.
Luckily, you can make the insurance claims process as quick and easy as can be. And to do that, you simply need to call the property claims experts at Independent Public Adjusters. With our experience and our staff that's dedicated to providing quality work, we can promise you the fastest and best insurance claims adjustment in the area.
You can't stop Mother Nature from doing the things she does to render your home broken and, in extreme cases, unlivable. Luckily, you can take steps to undo the damage she does, and the first and most important step is to contact Independent Public Adjusters for our quick, quality insurance claims services.
Call Us for a Reliable Insurance Claim Inspection for Your Cary Home
Scenario: A tornado just ripped through town. Your Cary home, thank goodness, is fine, but it's a little worse for the experience. Shingles are missing, windows might be blown out, the exterior is showing some definite signs of wear. All in all, your home might be in some condition living somewhere between unsightly and downright unlivable, depending on the damage.
The next scenario: You call Independent Public Adjustors for an insurance claims home inspection. This is the first step in getting you the insurance money you need to get your home beautiful and livable once more. Since this is such an important step, we work quickly to get it done — yet we still manage to work thoroughly to ensure you get the payout you're most entitled to.
We'll Help You Get Your Wind-Damaged Home back in Shape
As we said, wind damage can cause some serious damages to your Cary home. The bad news: High winds can kick up for many different reasons. These reasons can be tornadoes — a common enough threat here in Illinois. But they can also occur because of much less dramatic natural phenomena: bad rainstorms and just plain harsh winds, for example.
Whatever the reason may be, if your Cary home has been rendered battered or even broken because of harsh winds, you're in luck. After all, hereabouts, you have access to the experienced insurance claim pros at Independent Public Adjusters. We'll work fast and hard to get you the insurance payout you need to right all the wind damages in your home.
Are You Looking for a Home Improvement Contractor?
Let's be honest: What good is an insurance payout when your home is in shambles? Hardly any — not without a renovation expert to give that money to. And if you're in the market for a renovation expert to fix your Cary home after it's suffered damages, you can't beat our experienced and reliable sister company Canga Restoration.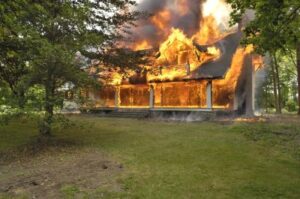 Fires are one of the most destructive issues that can occur in your home. But most unavoidable? Hardly. While you may not be able to
Read More »